2.5x9m private access pool (Only accessible to Grand Villa guests)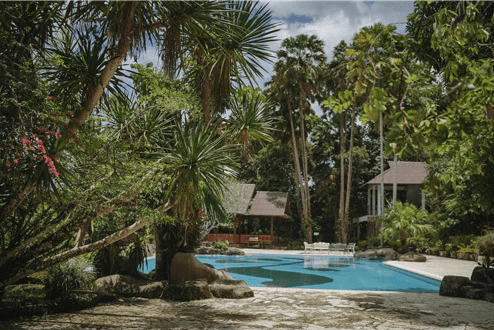 Large 21x12m infinity pool with amazing sunset view, covered poolside function area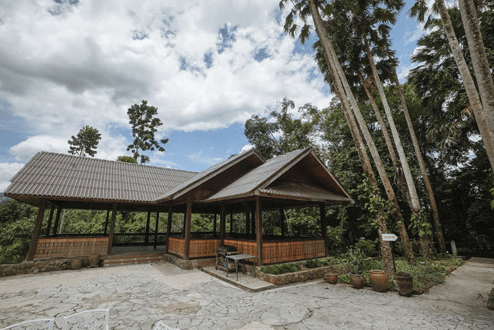 • Private Yoga/Meditation Deck
Have your own private or guided yoga or meditation sessions on our open air, Bougainvilla lined deck, with fantastic views of the valley below, along with line of sight directly to Genting Highlands.
Covered function area with a large two-sided natural wood bar. Perfect for a sunset dinner or a cocktail party after dark.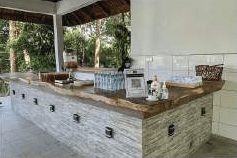 • Elevated Forest Walkway
The Grand Villa and Desawana levels are connected by an elevated walkway that winds through a wooded hillside. Perfect for a romantic evening walk.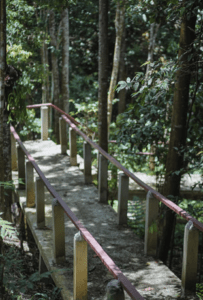 Kebun Rimba is littered with places for an outdoor barbecue. Please talk to our staff to arrange for a BBQ set and accessories to set up the perfect barbecue function.
Just because you are escaping the bustle of the city, doesn't mean that you have to forgo your workouts. Kebun Rimba has a modest gym to keep up with your basic exercises.
• The Kitchen @ Anjung Hall
The Anjung Hall at the Grand Villa is equipped with a large, well appointed kitchen that features an open viewing area. This feature is custom-made to facilitate cooking demonstrations or events with guest chefs.
COPYRIGHT 2020 KEBUN RIMBA. ALL RIGHTS RESERVED.